Mirando adentro-mirando afuera
education and collaborations
Mirando adentro-mirando afuera
Video workshop in collaboration with Oscar Ivan García and Azicatch.
La Chorrera, Colombia
August 9- August 21, 2013
This initiative involves the indigenous communities of La Chorrera, in partnership with Azicatch supporting an educational plan that draws the attention of young generations towards their own culture and identity through the use of video and storytelling.
Leaving aside the technicalities involved in video making we focus on image-making and working towards the development of a unique film language, a language that could rescue and rediscover local aesthetics and narratives. During the workshop, we created experiences, paying attention to light and sound, gravitating towards the landscape and portraiture.
Commission by Manuel Zafiama, chief of the Huitotos indigenous community from La Chorrera, a key part in this workshop was the recording of an important ritual. In the Amazon, the Uitoto (iyaɨma) chiefs are known as the jaguars of tobacco. Their knowledge is exercised in a ceremonial house called Maloca; That great temple that materializes the cosmos. Their dances are one of the most sophisticated ways to protect and order the world. During the preparation of one of these rites, Manuel sees his Maloca disappear in an accidental fire. The reconstruction and the simultaneous preparation of the dance made this workshop unique and created the foundation for future work.
education and collaborations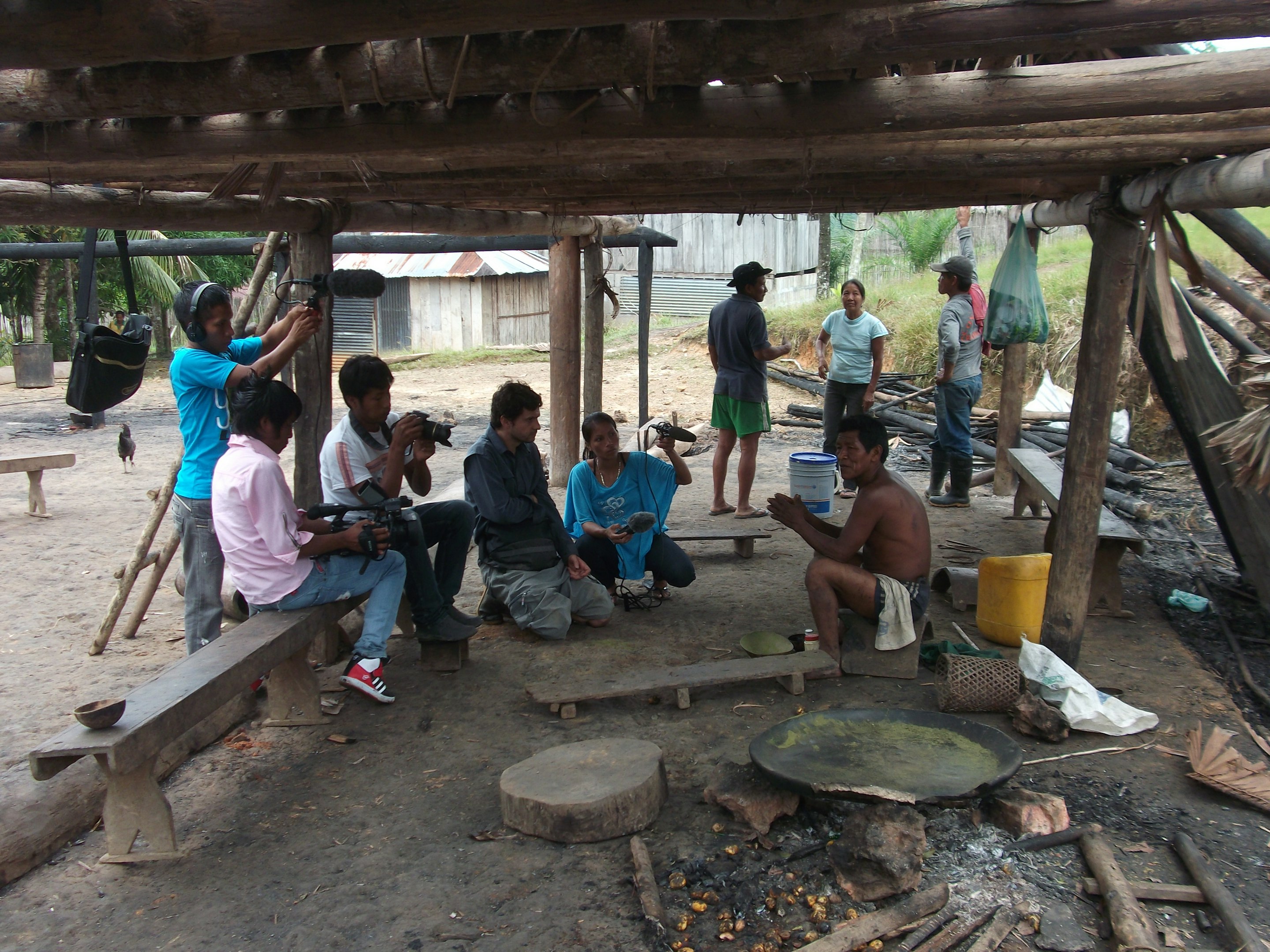 education and collaborations